I own an Aprilia Dorsoduro 750, and I love it. It is the same fun as the Yamaha R1 that I owned previously.
One thing I don't like about it the location of the license plate.. it is sitting way too low. I guess this is regulatory, so I forgive them.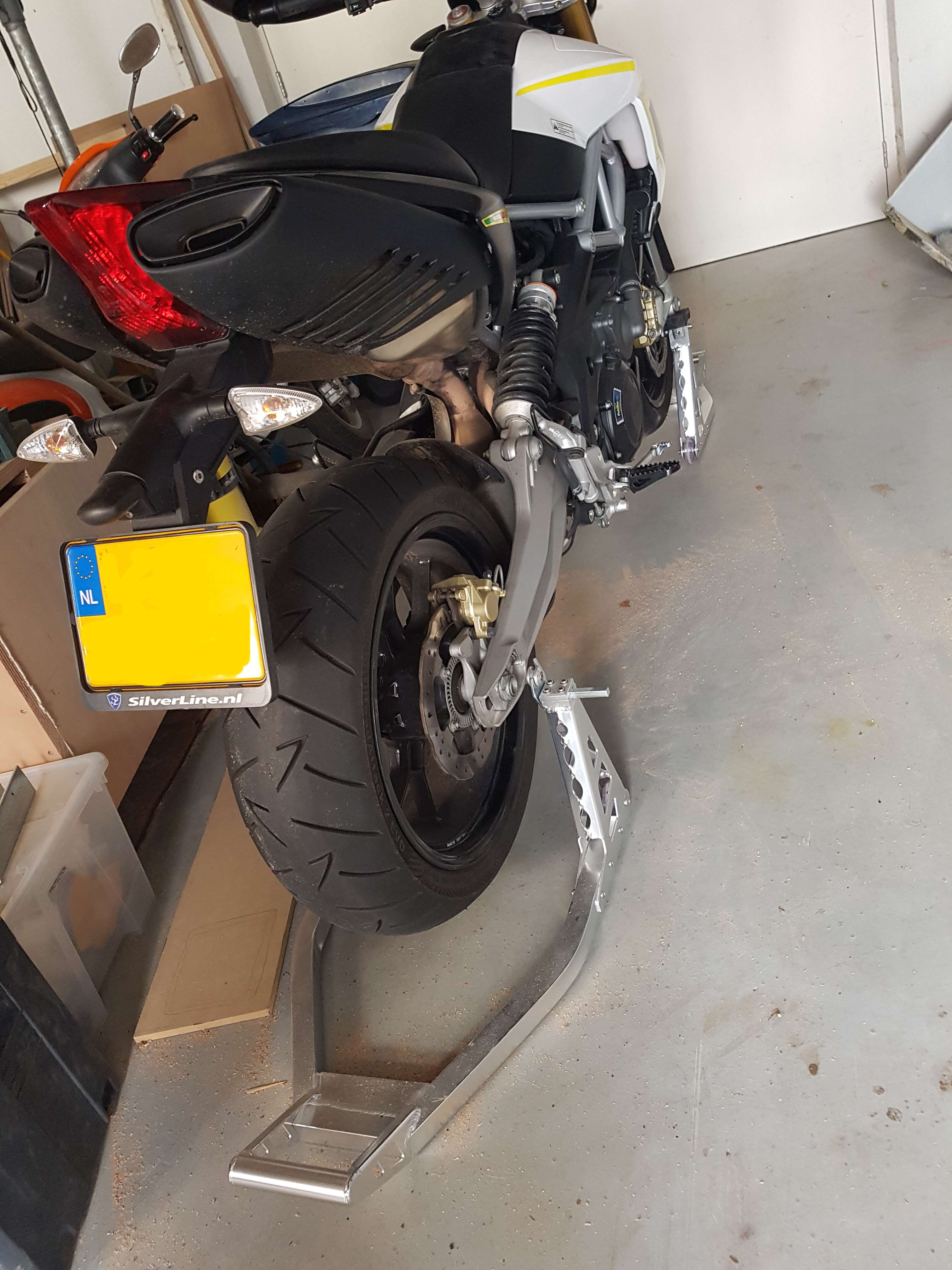 You can buy off the shelve adjusted holders but I don't want to spend 100,- on that. So I tried to modify the existing one.
Start of with removing the covers, as you can see the holder is bolted down with three hex bolts just behind the taillight: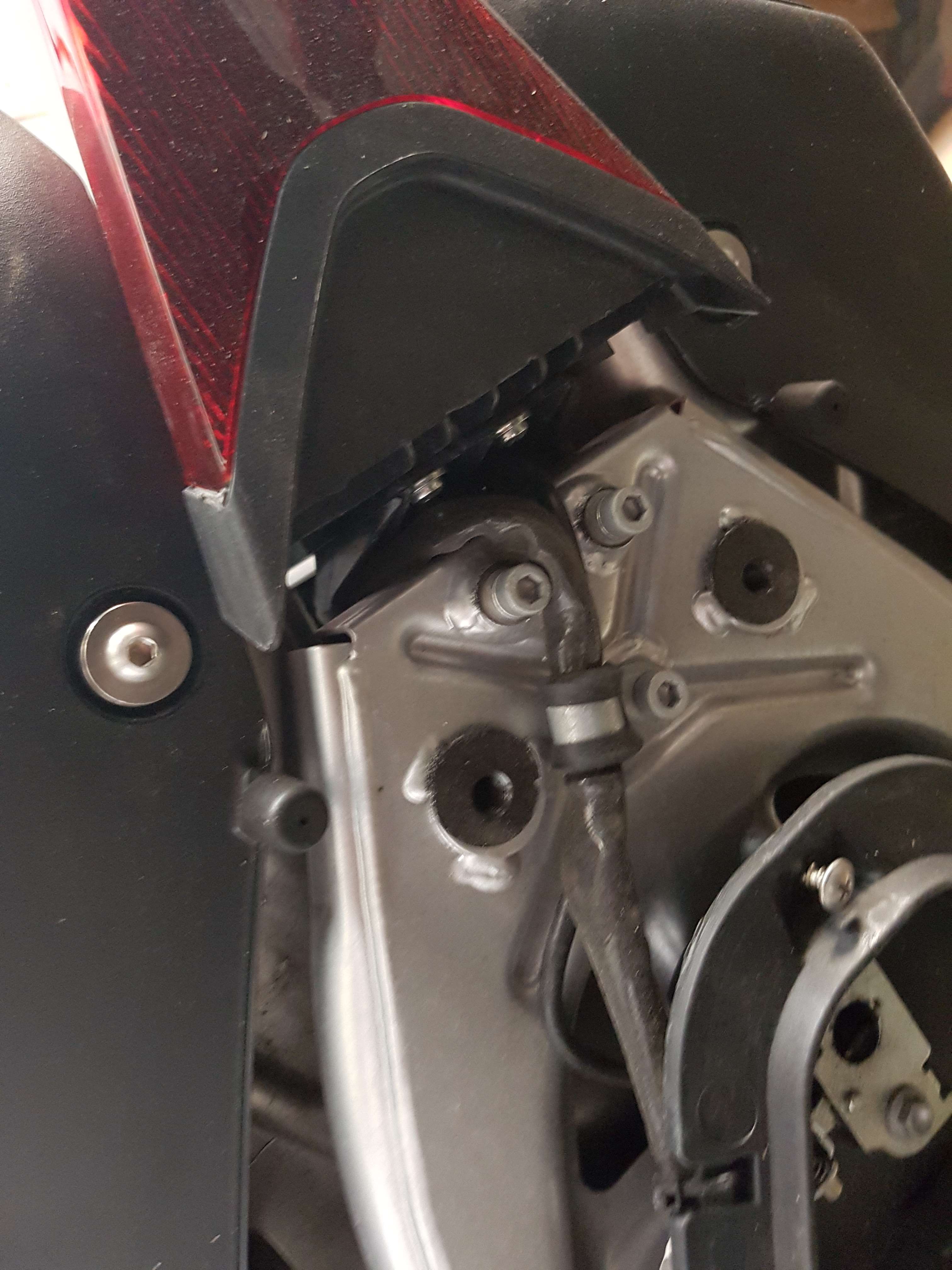 The holder comes in two pieces: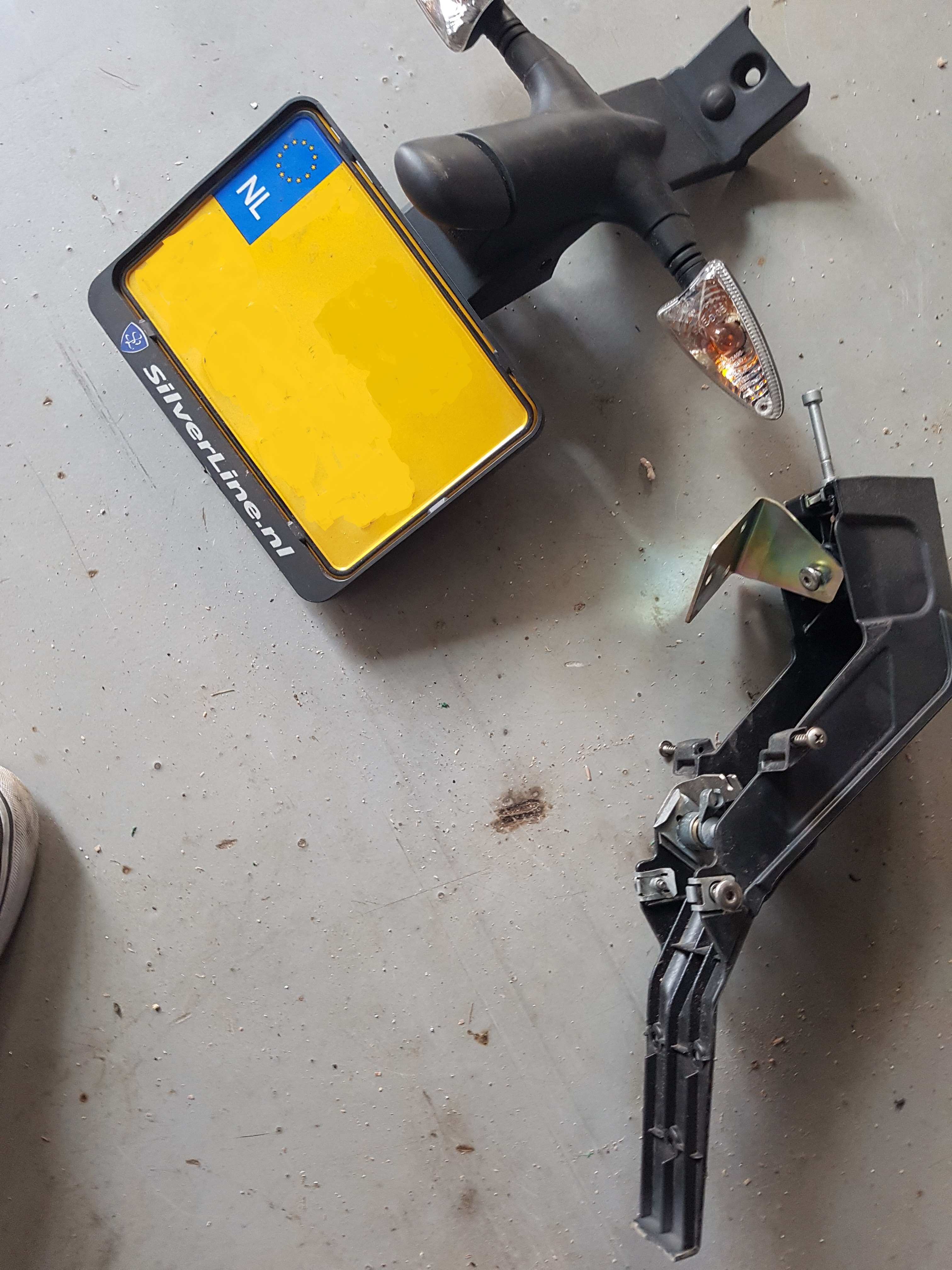 I decided to just cut off a part of the piece that is bolted to the frame: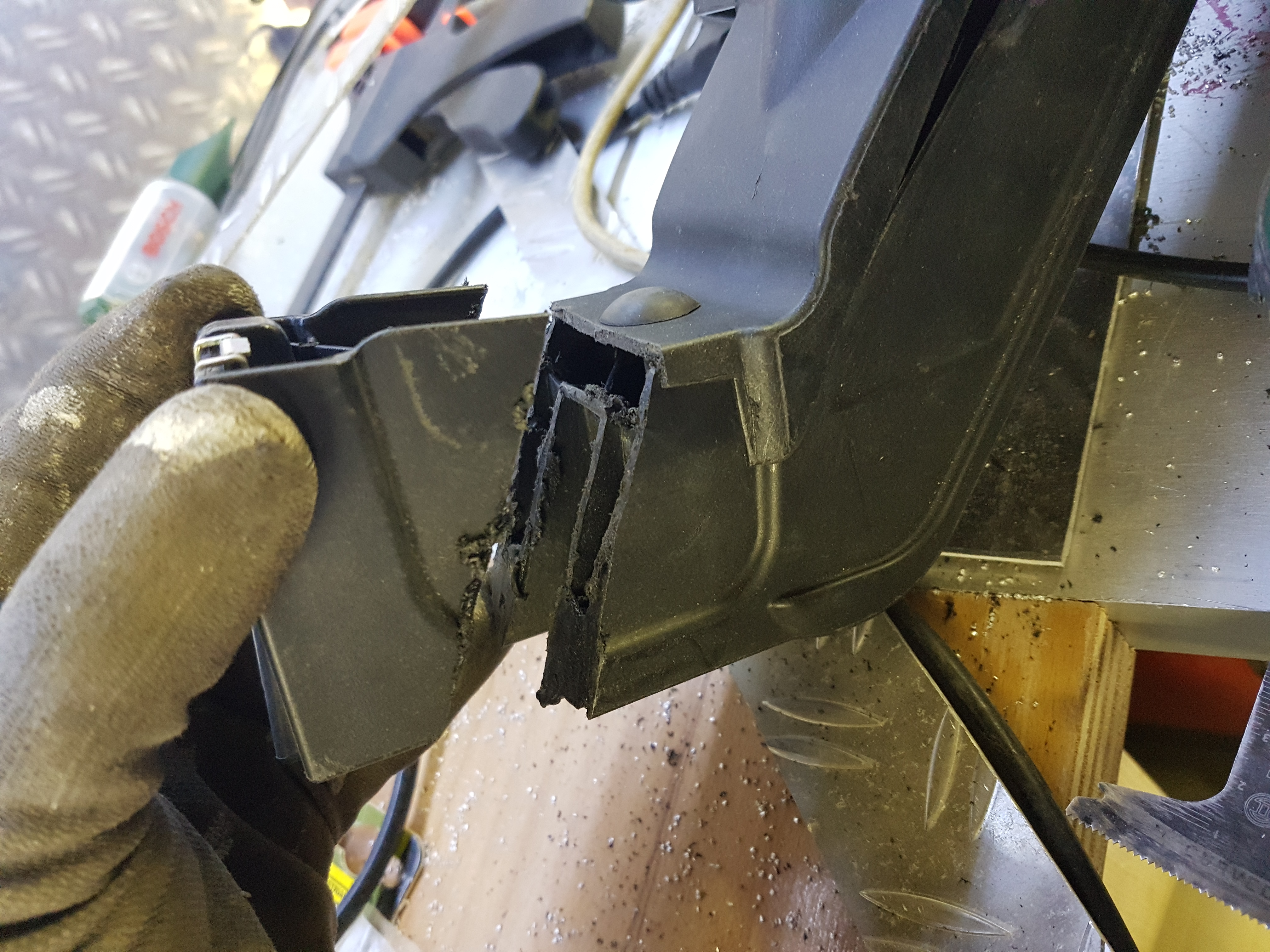 Made a bracket for that, this allows me to change the desired angle, and the bolts go in the top (not drilled yet in the photo):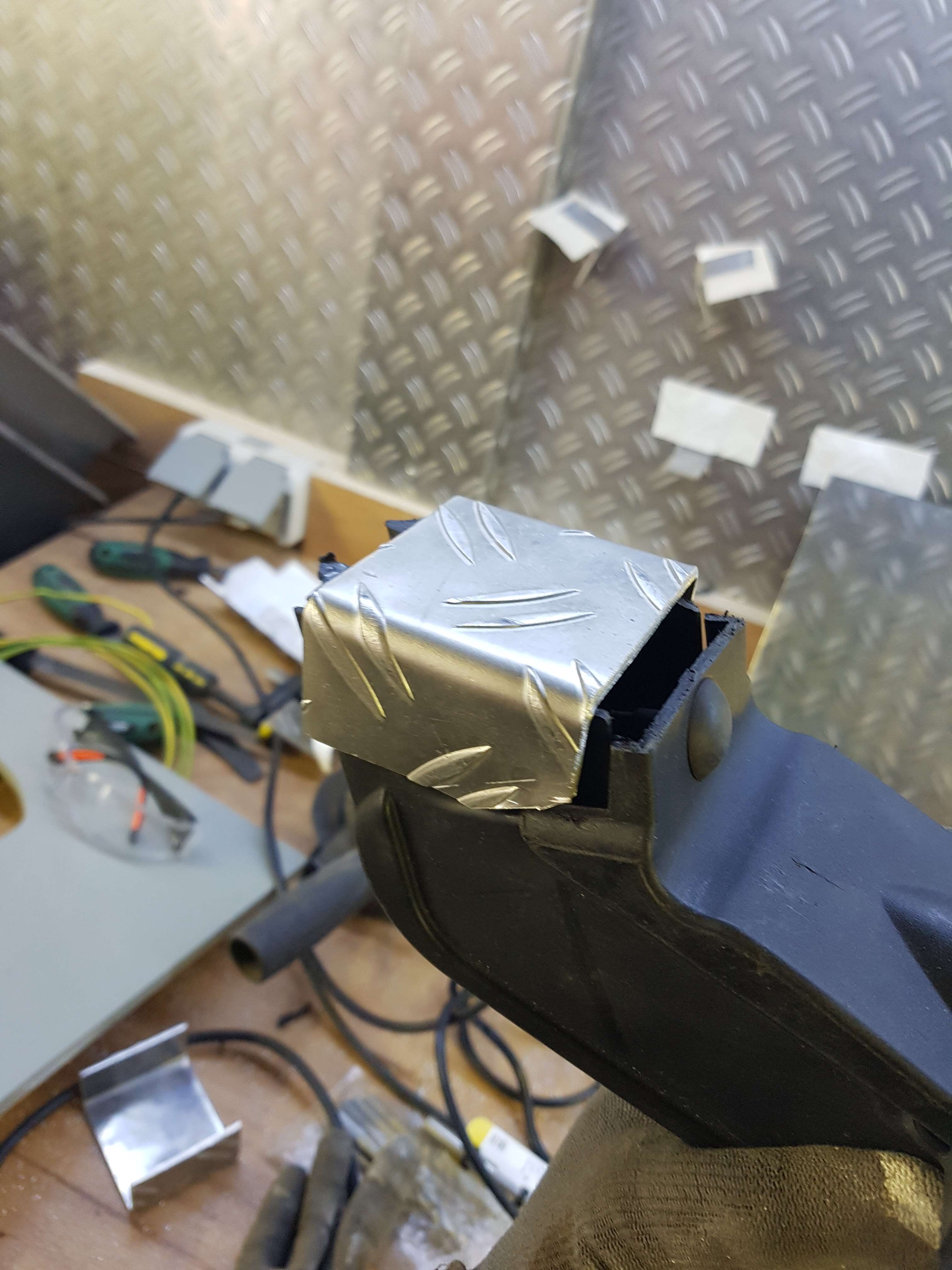 There it is back on the bike, hard to tell from the photo's, but believe me, it's much better now: